Email Marketing Service Provider
It is not hard to find an email marketing service that fulfills your requirements and needs. When you compare the pricing and features of various email marketing services, you will discover that they are basically the same. Some of them include email scheduling, social media integrations, and email templates.
MailChimp is a perfect tool among most English-speaking users. It has a broad range of features, an easy-to-use interface, and the market's best free plans.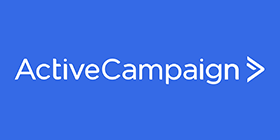 ActiveCampaign is a tool that combines several elements of small business marketing into a user-friendly and integrated platform. The tools allow you to create engaging and beautiful emails seamlessly.
Convertkit is an ideal email service solution for those content creators who aspire to have full control over their email marketing as long as they are comfortable using simple email templates.